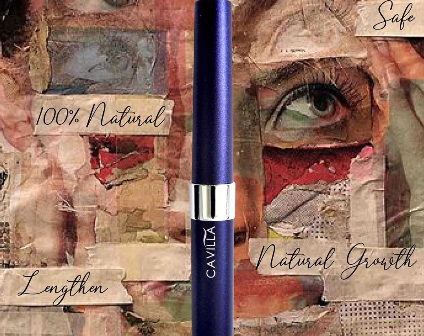 Short and sparse on eyelashes and eyebrows?
Cavilla Eyelash Serum is your savior. Ingredients imported from USA and it's 100% authentic and original.
WHAT IS EYELASH GROWTH FLUID?
It contains a variety of nutrients for growing lash & hair. It can produce hair cells and form tissues, while activating secondary hair follicle germ tissue. , Accurately and deeply activate each hair follicle to make the eyelashes get full nutrition, so that the eyelashes can grow naturally and healthily, more slender, more natural curling, thicker.
INDICATION:
- No more sparse and short eyelashes
- Helps to grow thick eyelashes
- Strengthen eyelashes
- Provide the nutrients needed for eyelashes growth
- Can be used as mascara primer